Receive FREE Shipping when you spend over $75!
Now shipping to USA & Canada!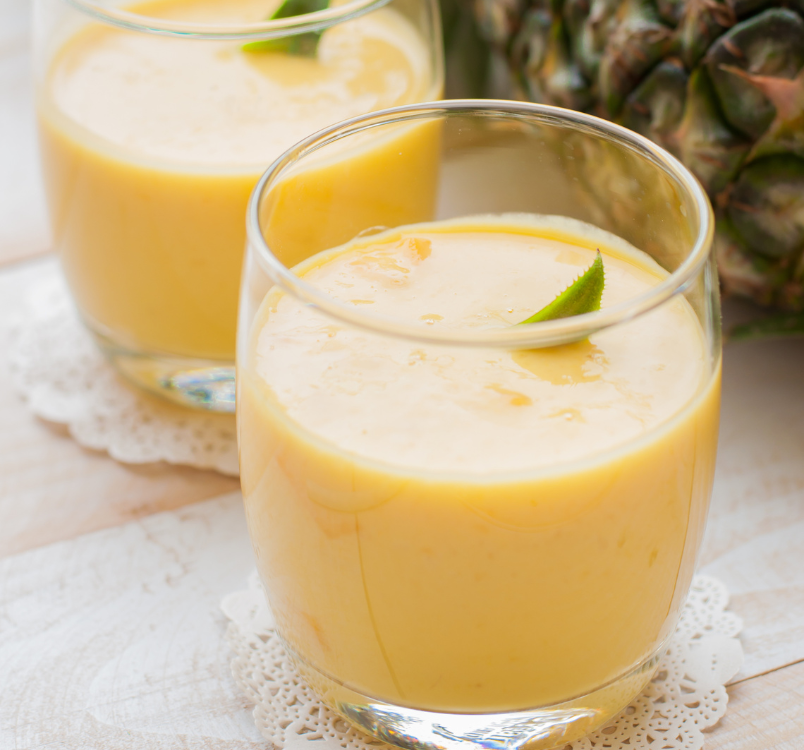 Golden Sunrise Super Smoothie
Vegan, Gluten Free, Sugar Free & Paleo Friendly
Description
Tremella's abundant antioxidant profile assists the removal of free radicals from the body, those known to cause inflammation and cell damage. Tremella's antioxidant levels are also believed to enhance the body's own antioxidant production, especially superoxide dismutase, the ultimate free radical scavenger! This delicious smoothie will leave you feeling and looking radiant!
Ingredients
Core Ingredients
Other Ingredients
1/3 cup coconut or Greek style Yogurt

2/3 cup unsweetened vanilla almond milk (or milk of choice)

1/2 an overripe banana (preferably pre-frozen)

1/4 cup pineapple pieces – I use frozen

1/4 cup diced, mango – I used frozen

1 Tablespoon of coconut butter or coconut oil

1 teaspoon of vanilla (or 4-6 drops of vanilla cream stevia – I like to use Sweet Leaf Stevia )

1/2 teaspoon of ground turmeric

1/4 teaspoon of ground ginger

A pinch of cayenne pepper

A pinch of pink salt

1 pinch of ground black pepper – this is important as the chemical compound in the black pepper is what helps and enables the body to absorb all of those important nutrients in the turmeric! You can't taste the pepper, promise.

1 scoop of Vital proteins unflavored collagen peptides optional for an extra boost of protein and gut healing goodness - vegan friends, omit.

1/4-1/2 cup of ice – more or less to desired consistency

Coconut flakes (optional for serving)

Turmeric (optional for serving)

Chili flakes (optional for serving)
Method
Step 1
Place all smoothie ingredients into your and process until smooth, creamy and well combined.
Step 2
Pour into a chilled glass or mason jar then top with coconut flakes and spices if desired.
Next
Kid's Immunity & Liver Flushing with Helen Padarin (EP#125)
Naturopath, nutritionist, medical herbalist, Helen Padarin discusses kids immunity, Liver flushing, health sovereignty and empowering individuals and families to take their health back.
Read more