FREE Standard Shipping on all orders, December 7th-18th! T's & C's Apply
Adrenal Jing-a-ling
Level:
Easy
Time:
5 mins
Serves:
1
When you need your adrenals back online and your core energy restored. This recipe revolves around our blend JING, which comprises of 6 revered Jing herbs (tonics that nourish the primordial energy within the kidneys).
Description
It is perfect for those needing more baseline energy or those who are recovering from exhaustion. 
Ingredients
Core Ingredients
Other Ingredients
1 heaped tsp lucuma

1 tsp dandy blend

1 heaped tsp coconut oil

1/2 tsp honey

3/4 cup tonic tea (or hot water)
Method
Step 1
Place all ingredients into a high-speed blender and blend until smooth.
Featured in this recipe
A Healthy Stress Response
Energy & Vitality
Skeletal / Bone Health
Bestseller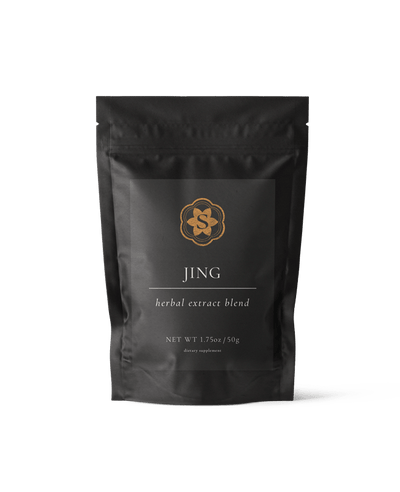 Next
The Gingerly Beautiful (Recipe)
What a gorgeous, fragrant, hot elixir we have for you today. The Gingerly Beautiful. It's certainly one of our faves, especially during winter. Super nourishing, featuring our Beauty Blend, with those adaptogenic tonic herbs: schisandra, goji, longan... wow. It's a beauty this one. 
Read more