Receive FREE Shipping when you spend over $75!
Now shipping to USA & Canada!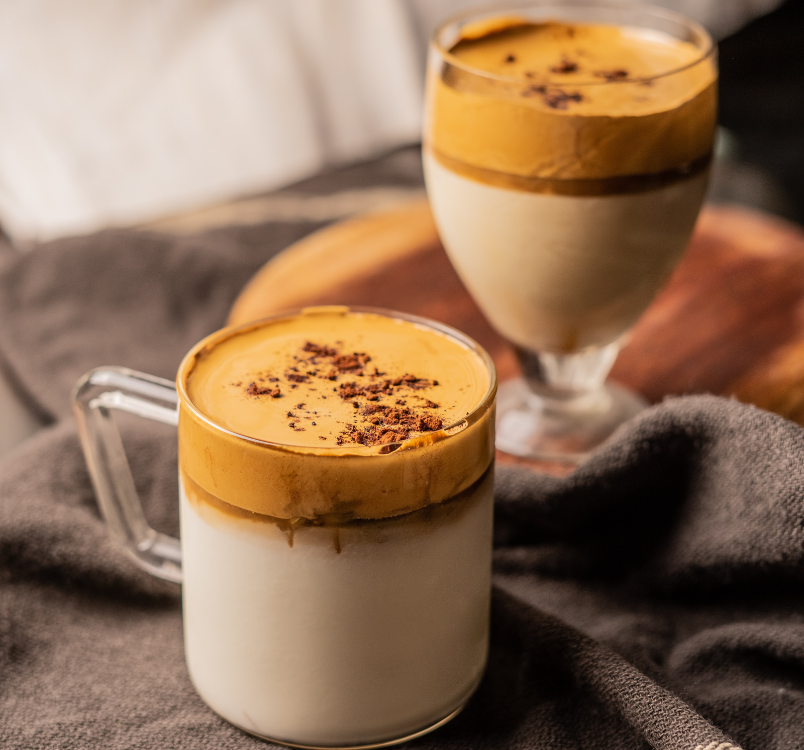 Anti-Inflammatory Reishi-Spiked Pumpkin Spice Latte
Description
While us Aussies are sweating at this time of year, we know that our Northern Hemisphere-based friends are experiencing some chilly weather that calls for warming and immune-enhancing beverages like this one. Turmeric is anti-inflammatory and warming (the black pepper helps to ramp up turmeric's benefits) and the reishi will support the immune system and calm the body.

Americans really like this stuff called pumpkin spice (took us ages to work out it didn't have actual pumpkin in it!), so we gave it a try. Pretty good! (Though Mason did drink his one of these by the pool in his board shorts!!)
Ingredients
Core Ingredients
Other Ingredients
1/2 tsp ground turmeric with a tiny pinch of ground black pepper

1/4 tsp pumpkin spice mix - or a tiny pinch each of ground cinnamon, ground ginger, finely grated nutmeg, ground allspice and ground cloves

1 tsp raw honey or maple syrup

2 Tbs boiled spring water

1 cup of coconut or almond milk, warmed
Method
Step 1
Place the spice powders and reishi in your fave mug with the hot water and honey.
Step 2
Stir really well, until a paste forms
Step 3
Whisk in the hot milk and enjoy!
Step 4
Alternatively, throw all the ingredients in a blender, and blend on high for 30 sec - 1 min.
Next
Epilepsy and Loving your Diagnosis with Lainie Chait (EP#140)
Comedian, performer, & author Lainie Chait joins Mason on the podcast to discuss her holistic journey of living with Epilepsy for over 20 years; The highs, the lows, comedy, and performance, leading her to inspire others on their healing journey....
Read more