FREE Standard Shipping on all orders, December 7th-18th! T's & C's Apply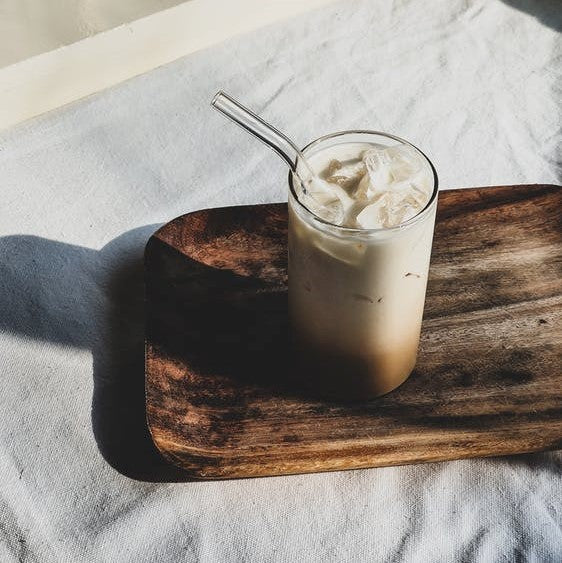 Ashwagandha Iced Chai Latte Recipe
Hello SuperFeasters! Ashwagandha is such an amazing powerhouse of an herb but it doesn't have the most pleasant taste. One thing that Ashwagandha pairs amazing with is chai! We have a hot chai recipe on our website already but it's almost summer in the United States and who wants a hot chai when it's hot outside?! But an iced chai would be perfect.
Description
So I took our chai recipe and turned it into an iced chai just for you!
Note: If your like me and love frappes you can throw this in the blender and make a frozen chai!
Ingredients
Core Ingredients
Other Ingredients
2 tbs chai (any type you like! We've used Sunhouse wet chai from our dear friends)

1 cup warm coconut milk (or your choice of milk)

Dollop of honey (or other sweetener, maple would be nice too)

Ice
Method
Step 1
Put your chai mix into a pot and cover with boiling water.
Step 2
Brew your tea and let it steep for a few minutes.
Step 3
Pour your plant milk over your chai once it has steeped.
Step 4
Add your ashwagandha to your cup. Add sweetness if you desire.
Step 5
Pour your chai/milk combo (don't forget the strainer!) over your ashwagandha into your cup. Stir!
Step 6
Now add ice to your cup and enjoy!
Next
Daoist Herbs and Practices For Sexual Vigour With Mason Taylor (EP#160)
Earlier this year, Mason did a live webinar on the topic of Lib*do and how Taoist tonic herbalism serves as a beautiful gateway into the cultivation of lifelong practices that will continue to expand sexual capacity, sexual vigour, and keep...
Read more