FREE Standard Shipping on all orders, December 7th-18th! T's & C's Apply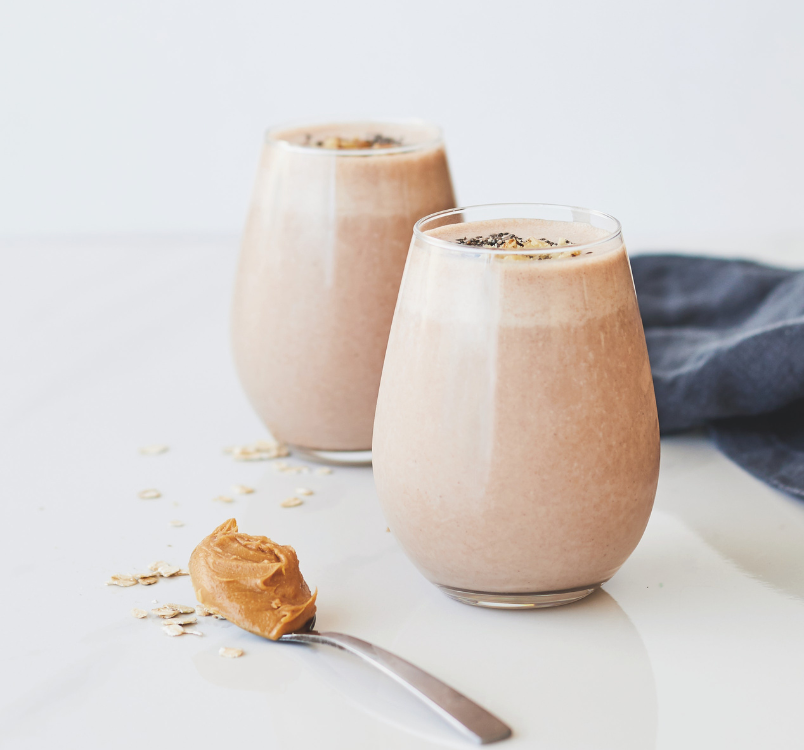 Chai Spiced Peanut Butter Cup Smoothie
This epic smoothie Makes 1 nice, tall, decadent, rich, subtly sweet, deliciously indulgent, secretly healthy, seriously chocolaty, creamy, dreamy, chai spiced, peanut butter swirled smoothie that tastes like straight up dessert!
Description
JING is a general tonic to nourish the kidney and adrenal energies of the body. The blend was crafted to bring the nervous system and endocrine system back into harmony, particularly relevant for people following a fast paced western lifestyle.
Ingredients
Core Ingredients
Other Ingredients
1/4 Cup of vanilla coconut or Greek style yogurt

3/4 cup unsweetened vanilla almond milk (or milk of choice)

2 Tablespoons of Peanut butter – Powdered peanut butter works too – Sub nut/seed butter of choice

1 Tablespoon of cacao

1/2-1 teaspoon of healthy, homemade chai spice mix – depending on how spicy you like it

1/2 teaspoon of vanilla

A pinch of pink salt

For a sweeter smoothie add 1 medjool date or 1 Tbsp of maple syrup/honey

OPTIONAL All-IN's

1 teaspoon of maca – optional for hormone balance

1-2 scoops of Vital proteins unflavored collagen peptides optional for an extra boost of protein and gut healing goodness

1 scp protein powder – for extra protein
Method
Step 1
Place all ingredients into blender and process until smooth, creamy and well combined.
Step 2
Pour into a chilled glass or mason jar then top with coconut flakes, cacao nibs an extra drizzle of PB and a cheeky shaving of dark chocolate if desired.
Next
Star Lore, Anthroposophy, & Astrology with Mary Stewart Adams (EP#116)
Star lore historian, leading dark sky advocate, author, and astrologist, Mary Stewart Adams weaves the esoteric knowledge of spiritual science, literature, ancient mythologies, and fairy tales into contemporary astronomy and astrosophy star wisdom.
Read more