FREE Standard Shipping on all orders, December 7th-18th! T's & C's Apply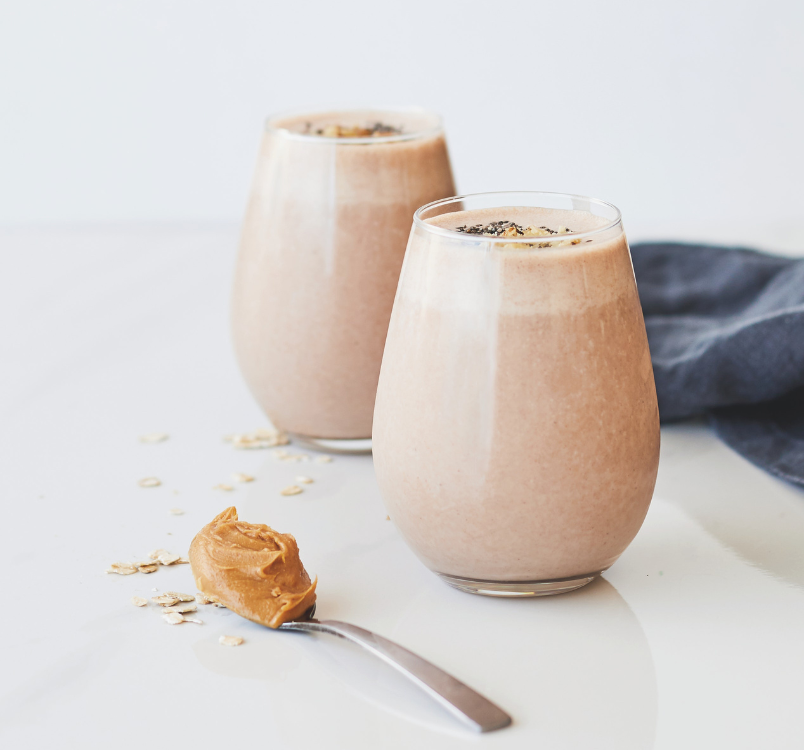 Healthy Chocolate Peanut Butter Thickshake
Description
Not only is Tremella the sweetest tasting shroom but Tremella's antioxidant levels are also believed to enhance the body's own antioxidant production, especially superoxide dismutase, the ultimate free radical scavenger! Pretty cool eh! This delicious recipe makes 1 nice tall, subtly sweet, deliciously indulgent, secretly healthy, creamy, dreamy, seriously chocolatey peanut butter infused thickshake, now that is a mouthful of goodness!
Ingredients
Core Ingredients
Other Ingredients
1/4 cup coconut or Greek style yogurt

3/4 cup unsweetened vanilla almond milk (or milk of choice)

1/2 a frozen banana – (sub or 1/2 cup of pre-steamed & frozen cauliflower for lower carb or 1/2 an avocado for more keto

1 Tablespoon of cacao

1-2 Tablespoons of peanut butter (or nut/seed butter of choice)

1 Tablespoon of coconut butter – optional but recommended

A pinch of salt

1 teaspoon of maca powder – optional for hormone balance

1/2 teaspoon of vanilla extract

1-2 scoops of Vital proteins unflavored collagen peptides – Optional for an extra does of protein and gut healing goodness

1/4-1/2 cup of ice – more or less to desired consistency

Cacao nibs (optional for serving)

Coconut flakes (optional for serving)

Peanut Butter (optional for serving)

Healthy peanut butter cups, chopped & crumbled (optional for serving)
Method
Step 1
Place all smoothie ingredients into your and process until smooth, creamy and well combined.
Step 2
Pour into a chilled glass or mason jar then top with coconut flakes, chocolate/cacao nibs and extra nut butter if desired.
Step 3
You could also add in a scoop of protein powder (vanilla, chocolate or unflavored would work well in this recipe) for an extra, extra boost of protein if you're into that kinda thing.
Next
Pink Cream Spiked with Tremella Mushroom
Everyone needs a glossy pink sauce for their pancakes! This one contains antioxidant-rich pitaya and SuperFeast tremella.
Read more