Receive FREE Shipping when you spend over $75!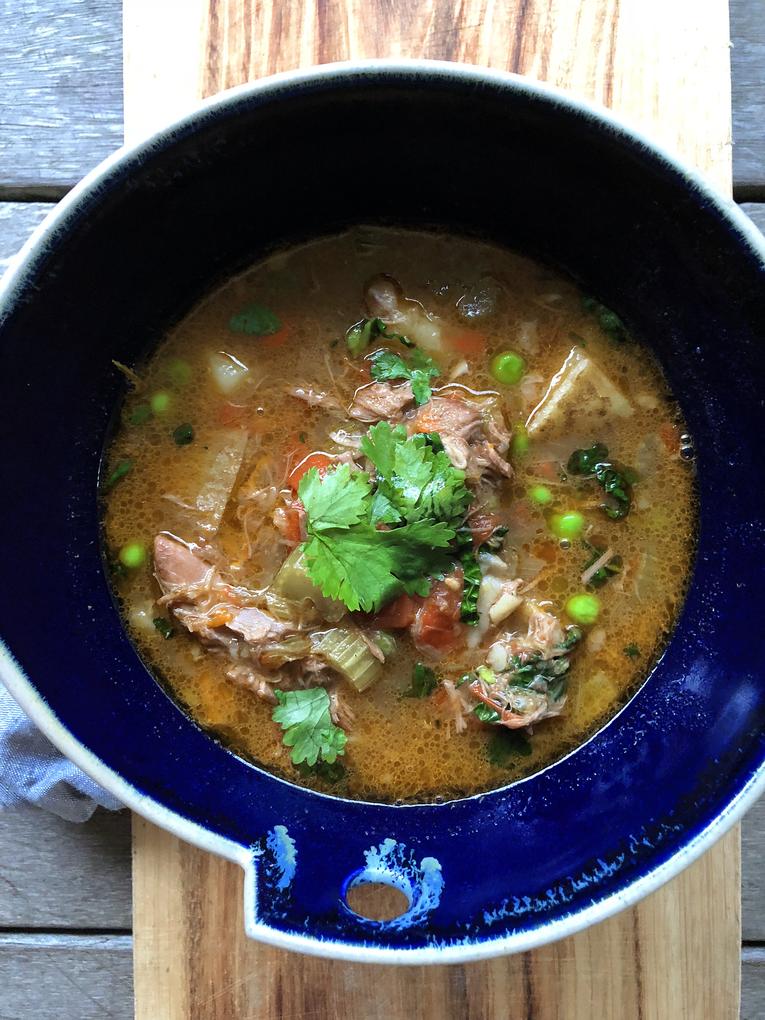 NOURISHING LAMB SHANK STEW WITH MASON'S MUSHROOMS
Description
This is a firm favorite that incorporates the best of the Byron Shire's farmers market organic and local produce and our beautiful tonic herbs into a family-friendly dish. The potent adaptogenic herbs in our  Mason's Mushrooms will boost vitality and encourage longevity.
Ingredients
Core Ingredients
Other Ingredients
2 lamb shanks

Large glug of olive oil

2 red onions, diced

3-6 cloves garlic (depends on how much you like garlic!), peeled and crushed

1 bunch cilantro (its called coriander here in Aussie), leaves and stalks separated, stalks finely chopped and leaves plucked from stalks

Approx 4.5 pts of broth or spring water (we used homemade broth or stock)

8 very ripe tomatoes, diced (substitute 1 x 14 oz tin organic tomatoes instead)

3 small or 1 large bell pepper, diced

2-3 large potatoes, scrubbed and diced

1 cup frozen organic peas

5 bay leaves

1-2 tsp salt (or to taste)

Pepper to taste
Method
Step 1
In a large cast-iron pot or heavy-bottomed saucepan, warm olive oil over medium heat. When hot, add lamb shanks and cook until browned, a few minutes on each side.
Step 2
Remove shanks and set aside.
Step 3
Add onions, garlic and coriander stalks to the pot and cook until onion is translucent and sweet.
Step 4
Stir in remaining vegetables and cook until color brightens. Return lamb shanks to pot, then add stock or water to cover and Mason's Mushrooms.
Step 5
Cook over very low heat (or transfer to a slow cooker) until meat is very tender, about 4 hours.
Step 6
Check for seasoning, adding more salt or mushrooms especially to taste.
Step 7
Serve with fresh cilantro leaves.
Featured in this recipe
A Healthy Stress Response
Digestive Health
Energy & Vitality
Bestseller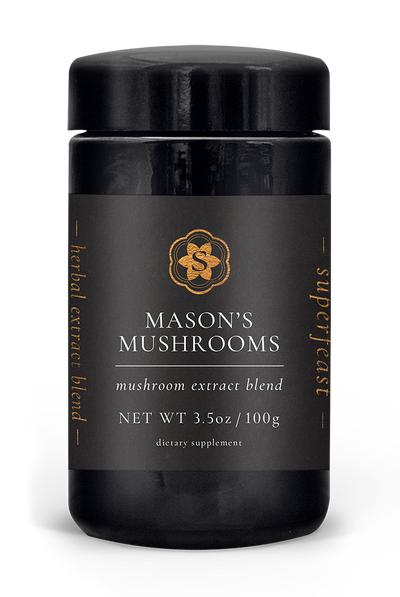 Next
Dì Dào (地道): Sourcing From The Spiritual Homeland
Learn about the living and breathing philosophy of Dì Dào 地道, and how SuperFeast holds it at the core of everything we do. 
Read more