Receive FREE Shipping when you spend over $75!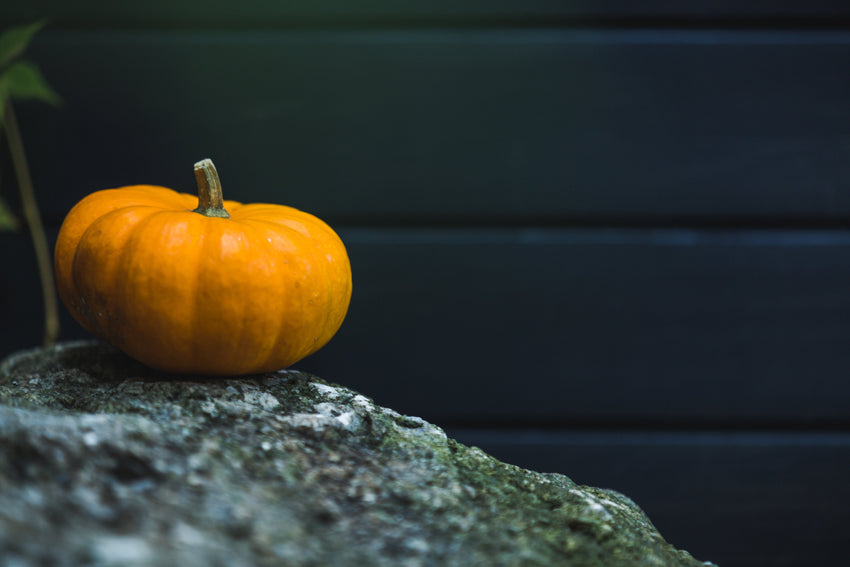 Pumpkin Pie Smoothie with SHEN blend
This week I've been working on a Pumpkin Pie Cookie recipe with a JING blend Cream Cheese frosting. I had extra pumpkin pie puree and I hate wasting food with a passion - so I decided to make a pumpkin pie smoothie - with a twist!
Description
 The SuperFeast SHEN blend is PERFECT for Halloween and Festive Season inspired treats.  It contains Citrus Peel, providing a zesty flavor profile that lends itself beautifully to sweet and spicy creations (mulled wine, anyone?). 

I've recently incorporated a new ingredient into my smoothies.  I discovered that frozen yogurt is a delicious option when I've run out of ice and/or frozen fruit!
So this recipe is a mix between a smoothie and milkshake. I categorize it as a smoothie but that's a personal preference.  Feel free to mix and match to your own taste and dietary requirements.
Variations:
I used moon water. (If you know you know.)

If you like a thicker smoothie use ice.
Here is the recipe....
Ingredients
Core Ingredients
Other Ingredients
Leftover pumpkin puree (I had around half a cup)

1 cup Greek Yogurt (or non-dairy substitute)

1 cup Frozen Yogurt (or non-dairy substitute)

1 Scoop Vanilla Protein Powder

½ teaspoon pumpkin pie spice

Maple syrup to taste

Water to your desired consistency
Next
Nurturing All Phases of Birth with Nutritionist Tahlia Mynott (EP#138)
In this very special Women's Series episode, Tahnee and Tahlia Mynott take us on a journey through the beautiful expanse that is motherhood. From the highs of postpartum oxytocin joy to the depths of menstrual healing and processing miscarriage.
Read more