Receive FREE Shipping when you spend over $75!
Now shipping to USA & Canada!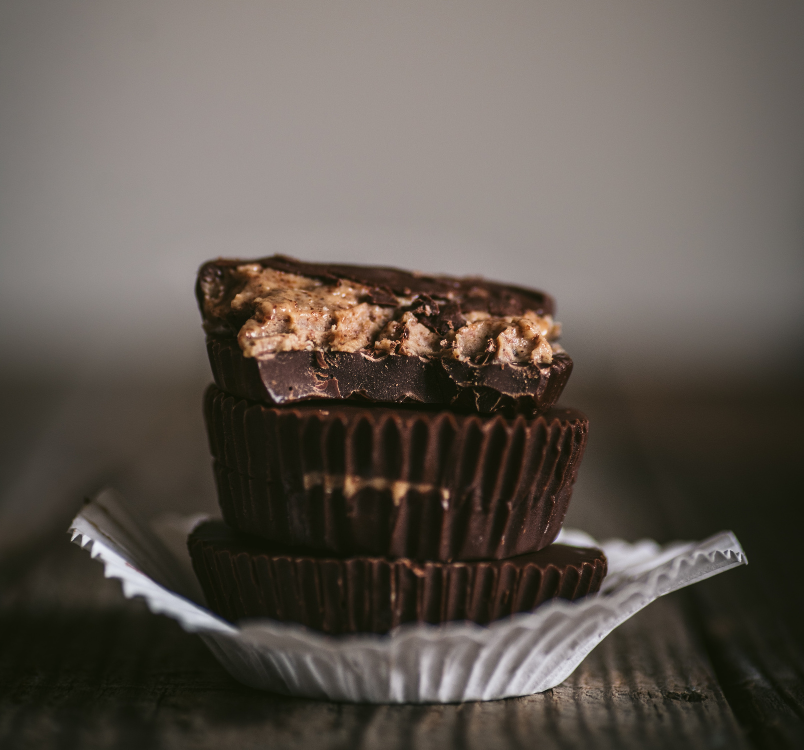 Salted Dark Chocolate Peanut Butter Caramels
This recipe makes approx 16 deliciously simple, secretly healthy, dark and delicious, chocolate coated, peanut butter infused salted caramels. Yum!
Description
For thousands of years, Tremella has been used by noble men and women of the Orient as a youth-preserving tonic. This hydrating, beautifying herb is packed-full of potent antioxidants that create a radiant complexion and bring lubrication to our deep tissue and vital organs.
These delicious little cups will keep well in the fridge for several weeks but can also be stored in the freezer for 3-6 months!
* If you find your dates are a little dry you could try soaking them in some warm water for 10 minutes before you begin, then drain and rinse and proceed with the recipe as normal.
Ingredients
Core Ingredients
Other Ingredients
1 cup (firmly packed) Medjool dates,pits removed – I used about 14 large dates*

1 teaspoon of vanilla (or 4-6 drops of vanilla cream stevia – I like to use Sweet Leaf Stevia )

3 Tablespoons of Peanut Butter (Paleo friends or those of you with peanut allergies feel free to sub nut/seed butter of choice)

A pinch of salt flakes + extra for serving (if using un-salted peanut butter you may want to add up to 1/2 a teaspoon but start with a pinch, taste and adjust once you've made your caramel)

1/2 cup dark chocolate (for the chocolate coating)
Method
Step 1
Place dates, vanilla, peanut butter and salt into your food processor or blender and process until it comes together to form a thick, sticky "dough"
Step 2
Add a splash of water (do this while your blender or food processor is running), 1 teaspoon at a time until the caramel loosens just slightly to form a deliciously smooth, gloriously golden, naturally sweet, peanut butter infused caramel. Set aside while you melt your chocolate.
Step 3
Melt your chocolate by your preferred method. I like to place my chocolate onto a small plate or bowl and sit it over a pot of gently simmering water, stirring occasionally until nice and melted.
Step 4
Use a teaspoon to drizzle some melted chocolate into a chocolate mold (or can use mini paper or silicone cupcake/muffin cases if you prefer) and spread to coat evenly. Don't use all your chocolate, remember you want to save about 1/4 of it to spread on top once our chocolate cups are filled.
Step 5
Place your chocolate cups in the fridge or freezer to set.
Step 6
Once set – fill each chocolate cup with a heaping spoonful of your healthy, homemade peanut butter caramel, use the back of your spoon and carefully smooth out the top and firmly but gently press the filling down into the chocolate cups as you go.
Step 7
Once all your cups are filled with our dreamy peanut butter caramel, top with a little extra chocolate then place them back into the fridge (or freezer) to set.