Receive FREE Shipping when you spend over $75!
Now shipping to USA & Canada!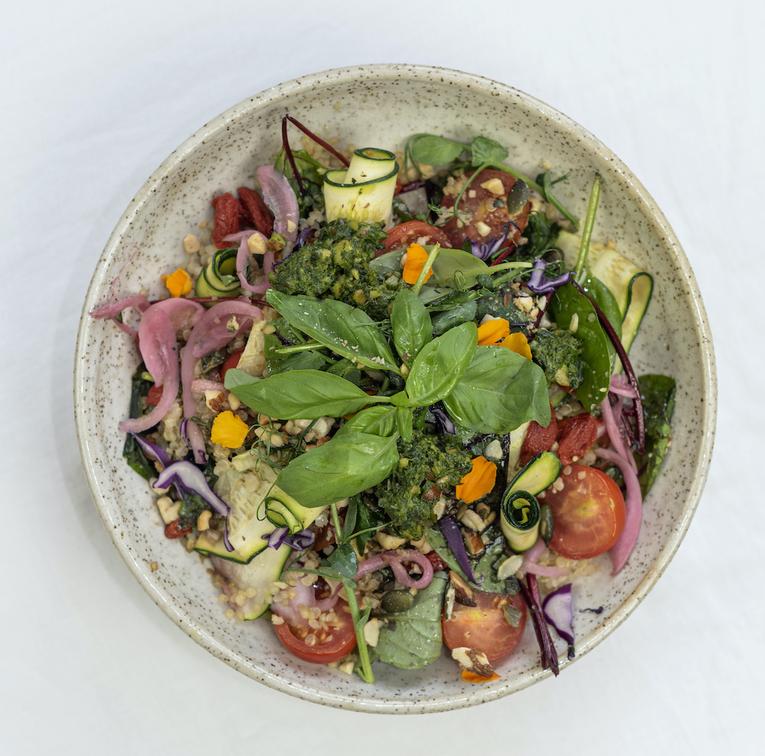 Tomato & Basil Quinoa Salad Feat. Lion's Mane Medicinal Mushroom
This salad is vegan, refined sugar- and gluten-free. Fresh, light and super tasty, did we mention it is super simple?
Description
You can try adding extra protein to this salad to really bulk it out. Trojan horse Lion's Mane into the delicious dressing, we love adding our adaptogenic herbs to all our meals and drinks. Did you know our tonic herbs are not effected by temperature? So you can add them to hot and cold drinks and food. Feel free to try any of our medicinal mushrooms in this recipe, Mason's Mushrooms blend, Turkey Tail and Reishi are some great options.
We hope you love this recipe :)
Ingredients
Core Ingredients
Other Ingredients
1 cup cooked white quinoa

1/2 lb cherry tomatoes, halved

2 small zucchinis shaved into ribbons or thinly sliced

1⁄4 cup kalamata olives

1 cup fresh basil leaves

1⁄2 cup chopped toasted almonds

1 cup salad greens

DRESSING

2 tbsp balsamic vinegar

1 tbsp maple syrup

1 small clove garlic minced

Pinch salt

1⁄2 cup extra virgin olive oil

2 tbsp minced fresh basil
Method
Step 1
For the dressing combine vinegar, maple, garlic, Lion's Mane and salt into a bowl and whisk to bring everything together. Continue whisking and slowly add olive oil to emulsify. Stir in basil.
Step 2
In a separate bowl, combine the rest of the salad ingredients except the nuts.
Step 3
Stir in the dressing to taste.
Step 4
Sprinkle nuts over the top.
Featured in this recipe
A Healthy Stress Response
Cognitive Function & Memory
Digestive Health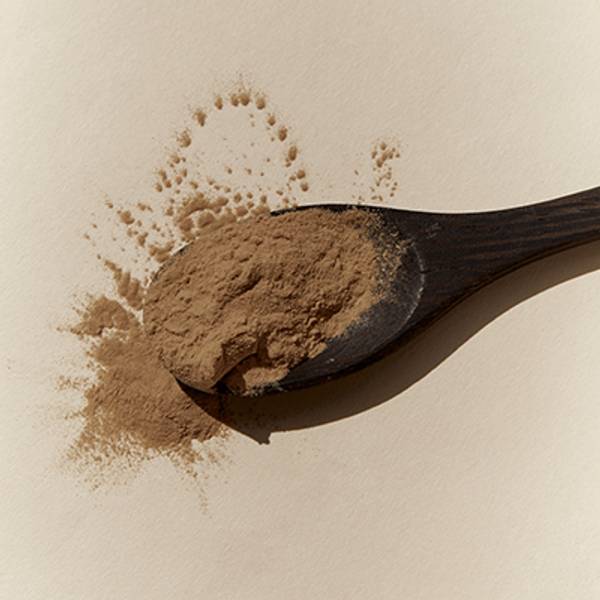 Bestseller
Next
Ashwagandha Flavour - Tips To Help With The Taste
So potent, so full of health benefits, so... strongly flavoured. Get the download on the flavour profile of our Ashwagandha. More
Read more