Receive FREE Shipping when you spend over $75!
Now shipping to USA & Canada!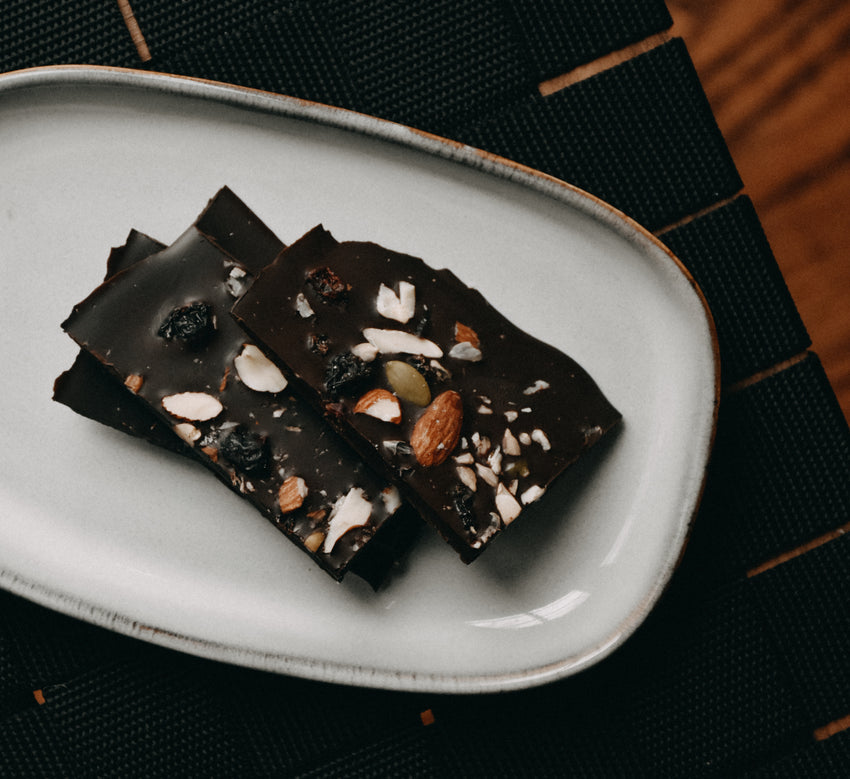 Tonic Herb Chocolate Bark (Recipe by Iris Surrland)
Level:
Easy
Time:
130 mins
Serves:
12
Description
Cacao has a long and rich history, dating back to the ancient Mesoamerican cultures of the Mayans and Aztecs. The Mayans believed that cacao was a gift from the gods, and the Aztecs used cacao beans as currency. Cacao has been used throughout history as a source of nutrition, and it has also been used in religious ceremonies and rituals. Today, cacao continues to be a popular ingredient in desserts, beverages, and other foods. Its magical and medicinal properties have been sought after throughout the ages, making it a favorite among many cultures.

Cacao is a great delivery system and that is why I love to use it with tonic herbs and mushrooms. This recipe for chocolate bark is a great way to indulge in the delicious flavor of cacao while at the same time getting the nutritional benefits from the ancient superfood. It's a tasty and nutritious snack, that is easy to make and can be customized to your own tastes with different toppings. Whether you are a fan of the classic combination of nuts, dried fruit, and chocolate, or you prefer to keep it simple with just a few ingredients, this chocolate bark is sure to satisfy any craving. Enjoy a piece with loved ones, or just keep it all to yourself!
Get connected with Iris Suurland, Founder and Creator of Nabalo:

Website
Ingredients
Core Ingredients
Other Ingredients
225–250 g solid cacao butter

7 tablespoons raw cacao powder

4 tablespoons honey or maple syrup

1/2 teaspoon sea salt

1 teaspoon vanilla extract/essence

1 tablespoon pumpkin seeds or sunflower seeds

1 tablespoons almond slivers or shavings

1 tablespoon dried blueberries or cranberries or raisins
Method
Step 1
Bring a quarter-full saucepan of water to a gentle simmer and add the cacao butter to a heatproof bowl and place over simmering water. Make sure to keep the water away from the cacao butter!
Step 2
Stir the cacao butter with a spatula and keep an eye on the temperature with a thermometer. We don't want it to go over 115°F, so remove the bowl from the heat if it gets too close.
Step 3
Now add the cacao powder, tonic herbs, vanilla and honey or maple syrup to the melted cacao butter and whisk until it's all dissolved and incorporated. Keep the temperature around 90°F/95°F and warm it up if needed, but not too high.
Step 4
Mix in the salt and then line a tray with baking paper. Pour the chocolate into the tray and let it spread into a thin bark layer. Sprinkle with pumpkin seeds, almonds, and dried blueberries or other nuts and dried fruit of your choice.
Step 5
Pop the tray in the fridge for at least 2 hours and voilà! The bark will solidify within 30 minutes, but it's a good idea to let it stand for a little longer. Store in an airtight container, in or out of the fridge, depending on how crunchy you like it. Enjoy for a few weeks!
Featured in this recipe
Antioxidant Defences
Blood Sugar Regulation
Digestive Health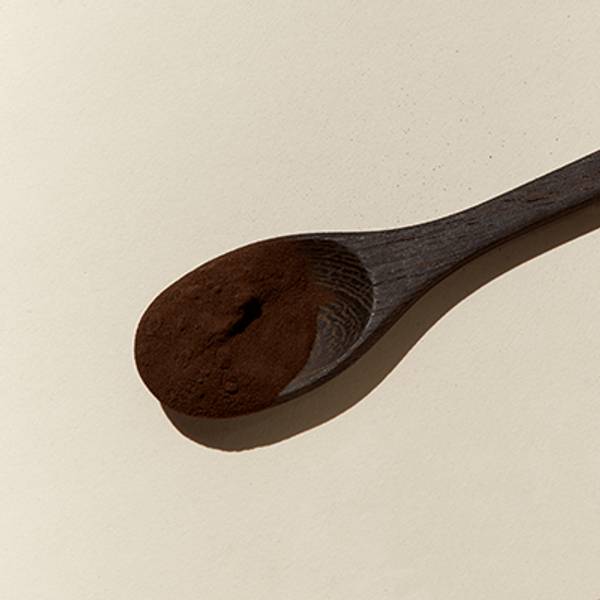 A Calm Mind / Nervous System
Deep Restorative Sleep Cycle
Digestive Health
Bestseller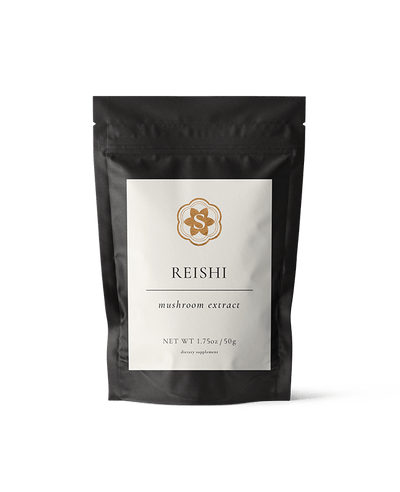 Next
Shen, The Heart Compass and Fire Element with Stephanie Nosco (EP#185)
As we sit in the balmy heat of the hottest (and last) month of Summer- the Heart Fire element, we want to take a moment to journey to the core of this season and explore its equally soulful and outward...
Read more