Receive FREE Shipping when you spend over $75!
Now shipping to USA & Canada!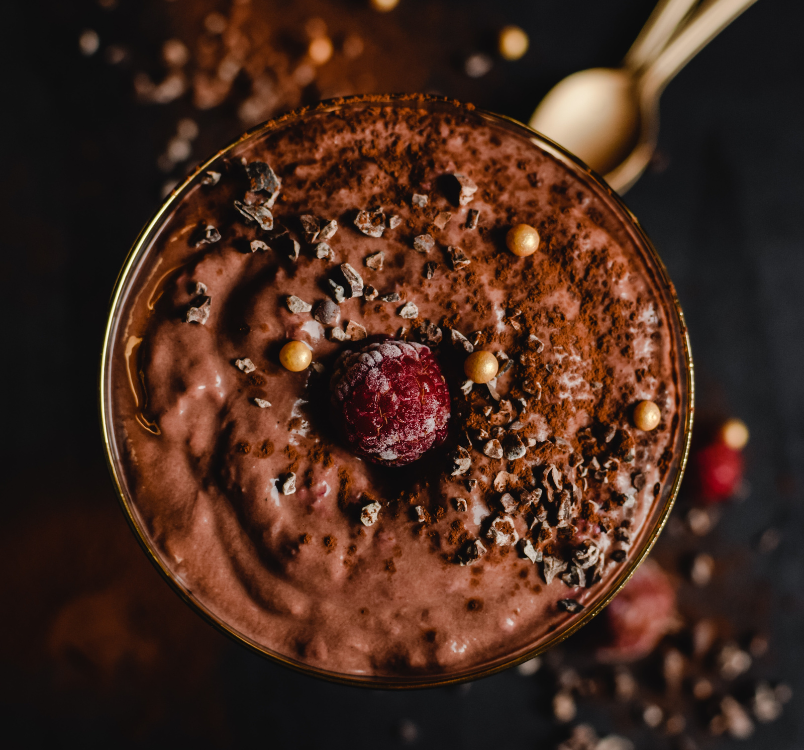 Dark Chocolate Honeycomb Crunch Smoothie
Vegan, gluten free & paleo friendly
Description
For thousands of years, Tremella has been used by noble men and women of the Orient as a youth-preserving tonic. This hydrating, beautifying herb is packed-full of potent antioxidants that create a radiant complexion and bring lubrication to our deep fascial tissues and vital organs. With this deliciously indulgent and seriously healthy super smoothie, you will be glowing from the inside out.
Ingredients
Core Ingredients
Other Ingredients
1/4 cup coconut or Greek style yogurt

3/4 cup unsweetened vanilla almond milk (or milk of choice)

1/2 an overripe banana (preferably pre-frozen)

1 Tablespoon of coconut butter

1 Tablespoon of cacao

1 Tablespoon of cacao nibs

1 teaspoon of honey

1 teaspoon of vanilla (or 4-6 drops of vanilla cream stevia - I like to use Sweet Leaf Stevia )

1 teaspoon of maca - optional

1-2 scoop of Vital proteins unflavored collagen peptides - or protein powder of choice - optional - for protein and gut healing goodness

1/4-1/2 cup of ice - more or less to desired consistency

Coconut flakes (Optional but recommended for serving)

Cacao Nibs (Optional but recommended for serving)

Bee Pollen (Optional but recommended for serving)

Honeycomb (Optional but recommended for serving)
Method
Step 1
Place all smoothie ingredients into your and process until smooth, creamy and well combined.
Step 2
Pour into a chilled glass or mason jar then top with coconut flakes, cacao nibs, bee pollen and honeycomb if desired.
Next
Green Monster Matcha Latte Smoothie
This epic recipe makes 1 all natural, creamy, dreamy, subtly sweet, secretly healthy, vanilla spiked, magical, matcha super smoothie. P.s it's Vegan. Gluten Free, Sugar Free, Banana Free, Keto & Paleo Friendly
Read more