Receive FREE Shipping when you spend over $75!
Now shipping to USA & Canada!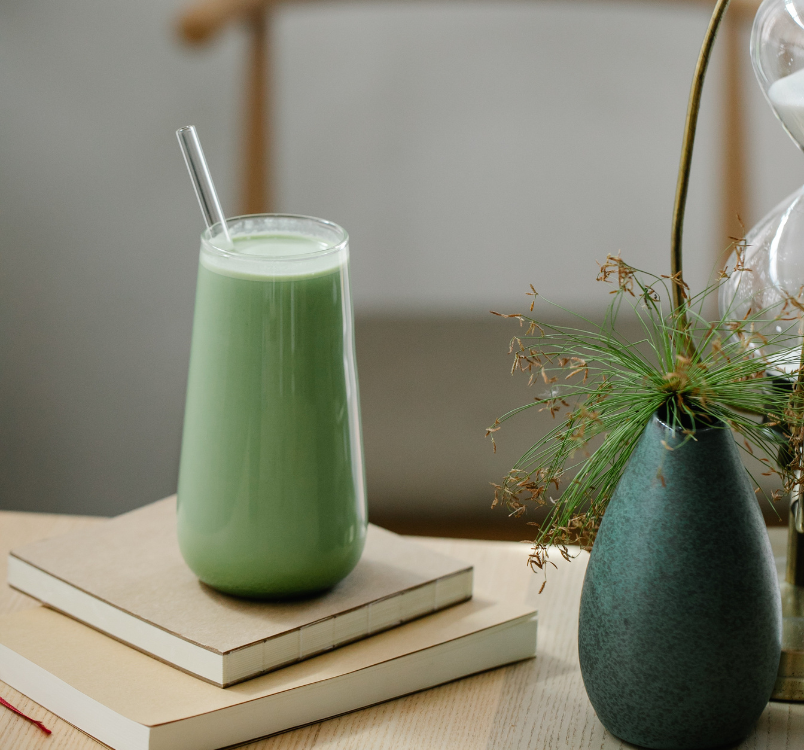 Green Monster Matcha Latte Smoothie
Vegan. Gluten Free, Sugar Free, Banana Free, Keto & Paleo Friendly
Description
 For thousands of years, Tremella has been used by noble men and women of the Orient as a youth-preserving tonic. This hydrating, beautifying herb is packed-full of potent antioxidants that create a radiant complexion and bring lubrication to our deep tissue and vital organs.

This epic recipe makes 1 all natural, creamy, dreamy, subtly sweet, secretly healthy, vanilla spiked, magical, matcha super smoothie
Ingredients
Core Ingredients
Other Ingredients
2 Tablespoons of vanilla coconut or Greek style Yogurt

3/4 cup vanilla almond milk (or milk of choice)

1/4-1/2 teaspoon of matcha powder – more or less to taste

1 Tablespoon of cashew butter – (sub 2 Tablespoons of cashews, soak in boiling water for 5-10 mins before blending if you don't have a high powered blender)

1/4 of an avocado

2 big handfuls of spinach (or 1/2 c frozen)

1/2 teaspoon of vanilla (or 2-4 drops of vanilla cream stevia – I like to use Sweet Leaf Stevia )

A pinch of pink salt

1/4-1/2 cup of ice – more or less to desired consistency

1 teaspoon of maca – for hormone balance (optional)

1-2 scoops of Vital proteins unflavored collagen peptides optional for an extra boost of protein and gut healing goodness (optional)

1 scoop of vanilla (or unflavored) protein powder – for extra protein (optional)
Method
Step 1
Place all smoothie ingredients into your and process until smooth, creamy and well combined.
Step 2
Pour into a chilled glass or mason jar then top with coconut flakes, cacao nibs & chia seeds if desired.
Next
The Codger's Cuppa - Cordyceps Tea (Recipe)
Today's recipe invites you to do just that! Introducing the Codger's Cuppa - and for those of you out there who are unsure what we mean by 'Codger', it means an older fellow (he might tend towards being eccentric, too...
Read more