Receive FREE Shipping when you spend over $75!
Now shipping to USA & Canada!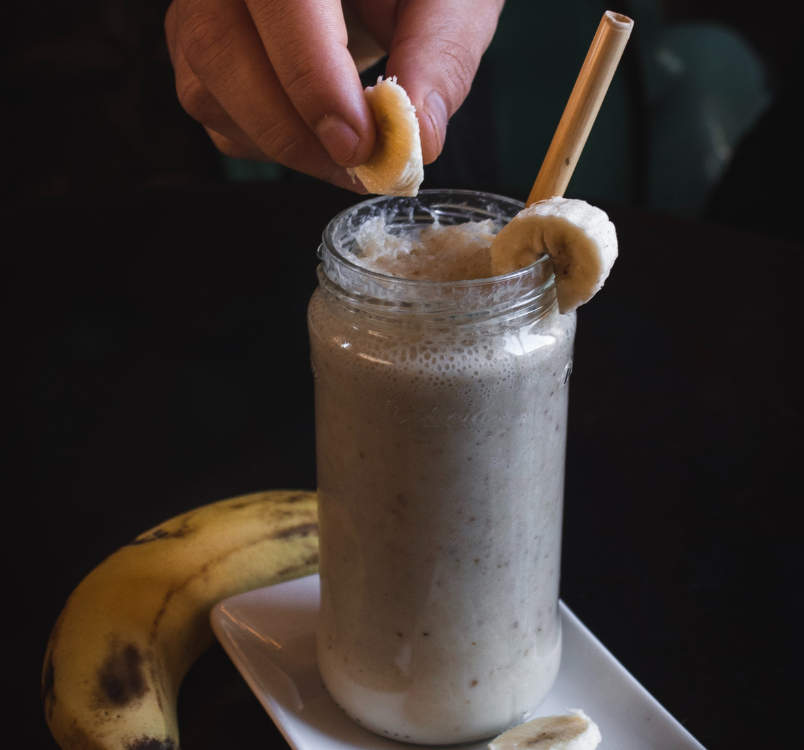 Ginger Ninja Super Smoothie
Level:
Easy
Time:
5 mins
Serves:
1
Description
For thousands of years, Tremella has been used by noble men and women of the Orient as a youth-preserving tonic. This hydrating, beautifying herb is packed-full of potent antioxidants that create a radiant complexion and bring lubrication to our deep fascial tissues and vital organs. This epic recipe m
akes 1 nice tall, decadent, rich, creamy, dreamy, delicious, nutritious, seriously chocolatey, perfectly spiced, secretly healthy super smoothie.
Ingredients
Core Ingredients
Other Ingredients
1/3 cup coconut or Greek style yogurt

2/3 cup unsweetened vanilla almond milk (or milk of choice)

1/2 an overripe banana (preferably pre-frozen)

1 Tablespoon of cacao

1 teaspoon of vanilla (or 4-6 drops of vanilla cream stevia – I like to use Sweet Leaf Stevia )

1 teaspoon of fresh ginger, grated (or 1/4 teaspoon of dried/ground ginger)

A pinch of cinnamon

A pinch of salt

1-2 scoop of Vital proteins unflavored collagen peptides – optional

1/4-1/2 cup of ice – more or less to desired consistency

Optional but recommended for serving:

Cacao nibs

Coconut Flakes

Dried Ginger, finely sliced

Chia Seeds
Method
Step 1
Place all smoothie ingredients into your and process until smooth, creamy and well combined.
Step 2
Pour into a chilled glass or mason jar then top with coconut flakes, cacao nibs dried ginger and a sprinkling of chia seeds if desired.
Step 3
You could also add in a scoop of protein powder (chocolate, vanilla or unflavored would work really well in this recipe for an extra boost of protein if you're into that kinda thing – do what you feel baby
Next
The Flower Shaman with Adrian Anteros of Pureheart Alchemy (EP#122)
In this inspiring episode, Mase and Adrian Anteros, founder of Pureheart Alchemy explore shamanic practice, ceremony, the frequency and healing of flowers, the language of plants, and more.
Read more