Receive FREE Shipping when you spend over $75!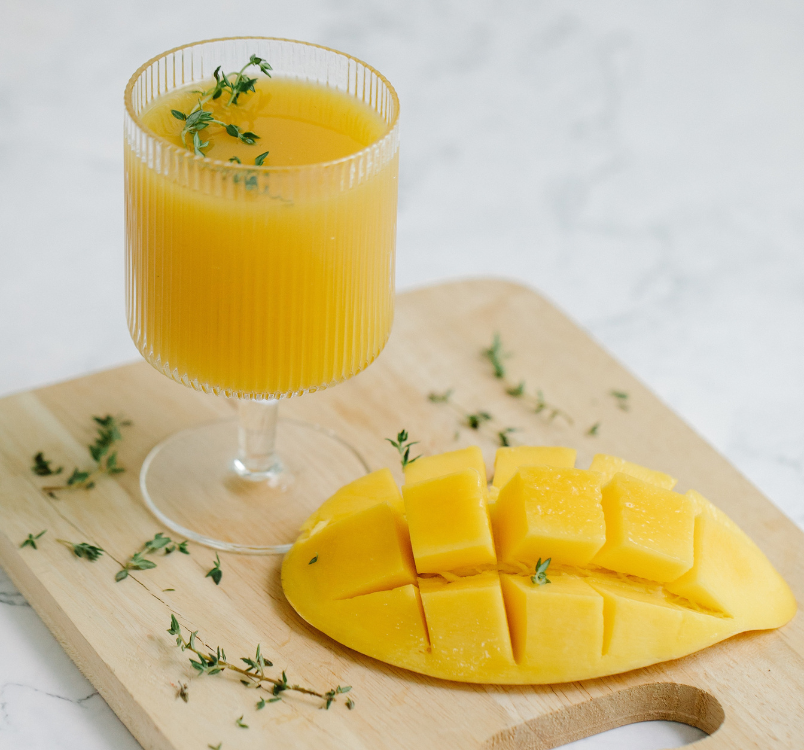 Golden Spiced Mango Lassi
Level:
Easy
Time:
4 mins
Serves:
1
Description
Makes 1 nice tall, light, fresh, subtly sweet, perfectly spiced creamy, dreamy, deliciously, nourishing, magical, mellowed out, mango lassi 
Vegan option. Gluten Free, Sugar Free, Banana Free, Keto & Paleo Friendly
Ingredients
Core Ingredients
Other Ingredients
1/4 cup coconut or Greek style Yogurt

3/4 cup coconut milk / unsweetened vanilla almond milk (or milk of choice)

3/4 cup diced, mango - I used frozen

1 Tablespoon of cashew or almond butter

1/2 teaspoon of vanilla

1/2 teaspoon of ground turmeric

1/4 teaspoon of ground ginger

1/4 teaspoon of cardamom

A pinch of pink salt

1 pinch of ground black pepper - this is important as the chemical compound in the black pepper is what helps and enables the body to absorb all of those important nutrients in the turmeric! You can't taste the pepper, promise.

1 teaspoon of maca - optional for hormone balance

1-2 scoops of collagen - optional for an extra boost of protein and gut healing goodness

1/4-1/2 cup of ice - more or less to desired consistency
Method
Step 1
Place all smoothie ingredients into your and process until smooth, creamy and well combined.
Step 2
Pour into a chilled glass or mason jar then top with coconut flakes and spices if desired.
Next
Mint Choc Chaga Smoothie Bowl
Try this delicious smoothie bowl as a lovely light breakfast - quick, before it gets too cold! :)
Read more