Receive FREE Shipping when you spend over $75!
Now shipping to USA & Canada!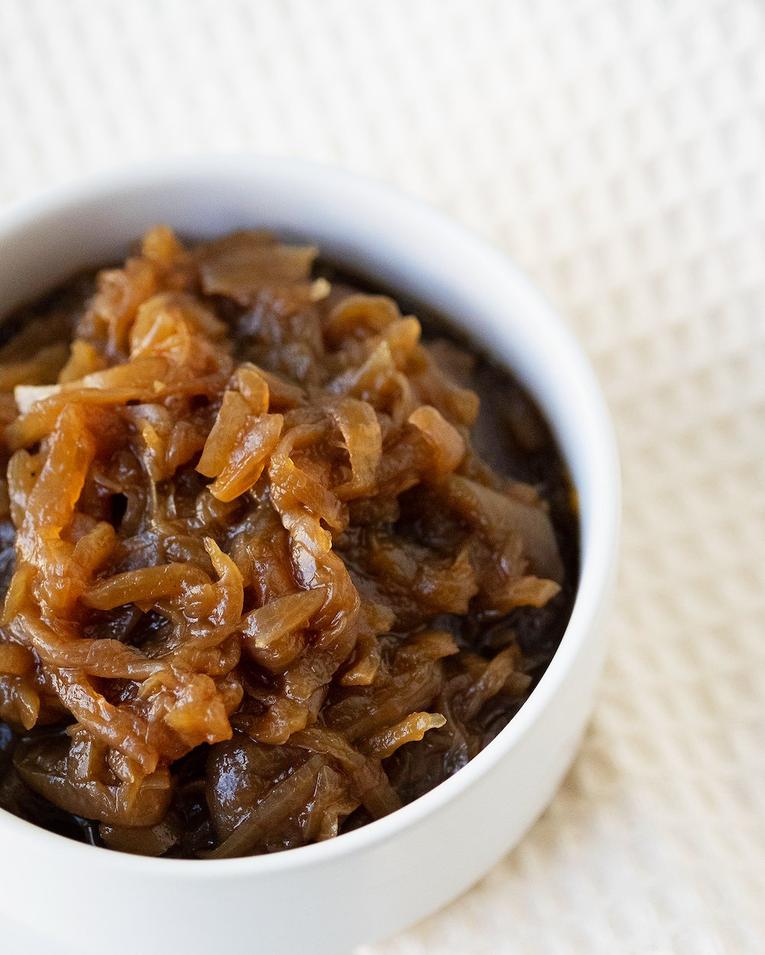 Gut Healthy Caramelized Onions
Description
These yummy onions are a match made in heaven with our Mason's Mushrooms blend (however if you don't have any Mason's on hand, try any of the other mushies, they will also work a treat). Particularly delicious on toast (try serving up with some fresh greens and a protein), or as a side to any meal, these onions pair wonderfully with roast meats or pan-fried tempeh.  Warming and hearty, a perfect Festive Season addition!
(this will make two generous cups)
Mason's Mushrooms is a gut-friendly medicinal mushroom blend, containing eight potent immune-supporting mushrooms.
Thanks to the beautiful Heidi Flora for this simple, yet delicious recipe.
Ingredients
Core Ingredients
Other Ingredients
1.5kg red onions (you can also use brown or white onions), peeled and finely sliced

1⁄4 cup maple syrup

1⁄4 cup balsamic vinegar

salt to taste
Method
Step 1
Heat a saucepan over medium heat, sweat onions for 15 - 25 mins, stirring occasionally. Keep covered with the lid unless stirring.
Step 2
Once onions start to soften, add maple, balsamic, Mason's Mushrooms and salt.
Step 3
Reduce heat to low and leave uncovered, stirring regularly, until sticky and dark in color, about 20-30 mins.
Step 4
Taste for the balance of salty, sweet and sour - add more salt to taste if necessary
Step 5
Store in a glass jar in the fridge.
Featured in this recipe
A Healthy Stress Response
Digestive Health
Energy & Vitality
Bestseller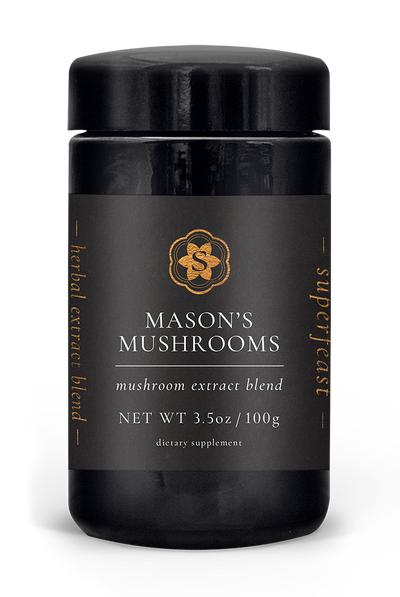 Next
NOURISHING LAMB SHANK STEW WITH MASON'S MUSHROOMS
This is a firm favorite that incorporates the best of the Byron Shire's farmers market organic and local produce and our beautiful tonic herbs into a family-friendly dish. The potent adaptogenic herbs in our  Mason's Mushrooms will boost vitality and encourage...
Read more