Receive FREE Shipping when you spend over $75!
Now shipping to USA & Canada!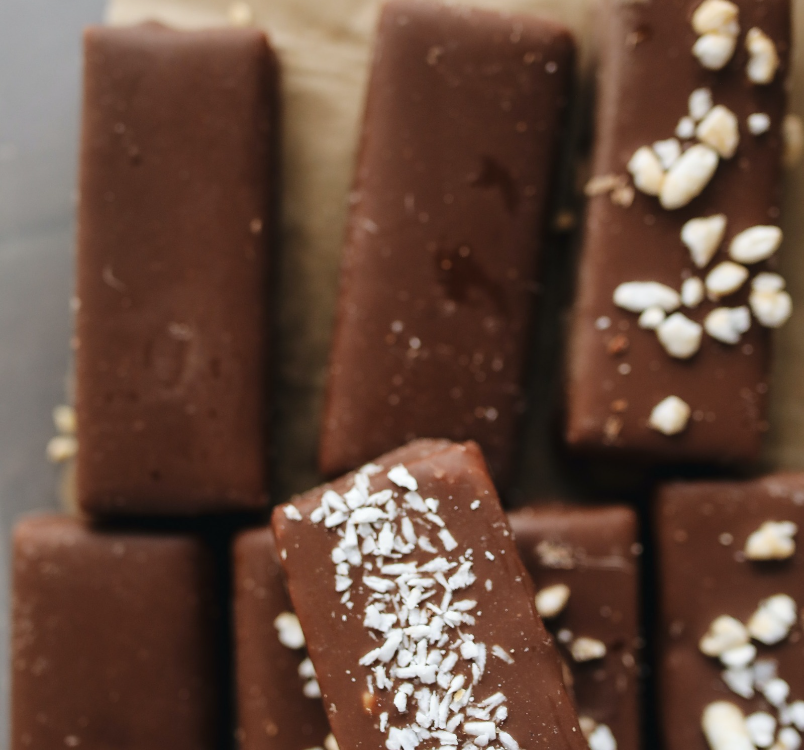 Hazelnut JING chocolate bars
This delicious (and pretty as a picture) recipe uses SuperFeast JING and marries it up with decadent hazelnuts and coffee. But you can easily omit the coffee if you want. 
Description
SuperFeast is based on the Taoist traditions, and according to this philosophy, there are essentially three energies - Jing, Qi (pronounce chi) and Shen. Jing lives in our kidneys and is our primordial essence. This stuff gives us stamina and core energy.  If you want to learn more about this essence, check out our whole podcast episode dedicated to this very subject.
In our busy Western lives, often our Jing stores get depleted, this can be felt through exhaustion and weakness in the body. That's why Mason (founder of SuperFeast) had to create the SuperFeast JING blend, to help combat these signs and restore our foundational energy.  
This delicious recipe is by @Iselinayoga / www.dharmatales.com
Ingredients
Core Ingredients
Other Ingredients
10 soft medjool dates

2/3 cup hazelnut butter

1/4 cup maple syrup

2tbsp coconut oil

1tsp ground coffee beans

1/2tsp vanilla powder or extract

1/3tsp sea salt

1 bar (approximately 100g) of your fave dark chocolate
Method
Step 1
Process dates, hazelnut butter, maple syrup, coconut oil, coffee, JING, vanilla extract and salt in a food processor until completely smooth and thick (like a dough)
Step 2
Line a medium loaf pan with parchment paper and press the mixture into the bottom of the pan
Step 3
Refrigerate for about 1 hour, then cut into small rectangles of approximately 1 inch long and 1/2 inches wide. Put these back into the freezer
Step 4
Melt the chocolate bar in a double boiler over simmering water and let the chocolate cool for a few minutes
Step 5
Line a cookie sheet with parchment paper and dip the bars into the melted chocolate using a fork, one at the time. Decorate with rose petals, chopped nuts or whatever else you may have on hand
Step 6
Refrigerate until chocolate hardens
Step 7
Tip: For a thicker shell of chocolate, dip in melted chocolate one more time and refrigerate until chocolate harden
Featured in this recipe
A Healthy Stress Response
Energy & Vitality
Skeletal / Bone Health
Bestseller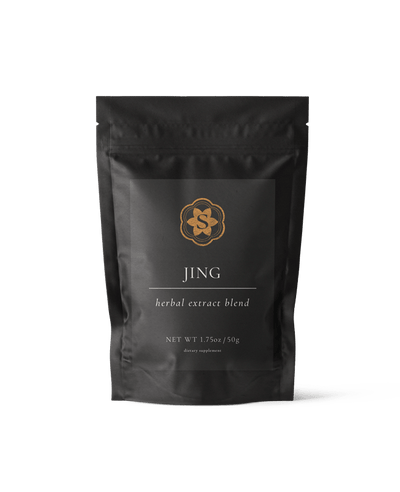 Next
SUPERHUMAN CHAI CACAO TRUFFLES (Festive Fav)
Sure to be your Festive Favourites, these oh so delicious Truffles are an immune-boosting powerhouse. 
Read more