FREE Standard Shipping on all orders, December 7th-18th! T's & C's Apply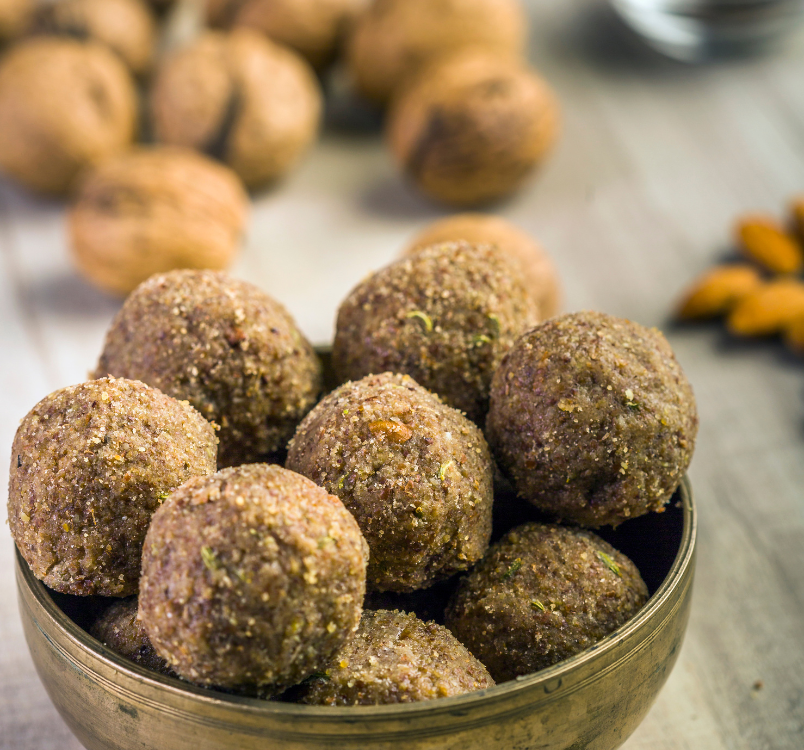 Healthy, No-Bake "Sugar Cookie" Bliss Bites
This recipe makes approx 40 healthy, simple, buttery, sweet tasting bites of energy packed deliciousness! 
Description
 Tremella supports the liver, Qi, the lungs and bronchial health, the digestive system and promotes hydration and elasticity in the skin. 
Ingredients
Core Ingredients
Other Ingredients
1 cup cashews (I used raw, unsalted)

6 medijool dates, pits removed

1 teaspoon of vanilla extract

a pinch of salt flakes
Method
Step 1
Place cashews in your food processor/blender and pulse until crumbly, you want there to still be a few bigger chunks to give the bites some nice texture.
Step 2
Add dates and pulse until the mixture starts to come together into a sticky, loose "dough".
Step 3
Add vanilla, tremella and salt flakes and pulse again until combined.
Step 4
Using your hands, roll approx 1 heaping teaspoon of cookie dough into little bite size balls then transfer to your mouth or an airtight container (maybe even just a ziplock bag) and store in the fridge required ← that's right, I said required. These bad boys are a need, not want people!
Next
Beauty Boosting Lemon Berry Bliss Bites
Makes approx 24 all-natural, quick and easy, subtly sweet, soft and chewy, zesty, lemony blissful bites of berry infused deliciousness.
Read more