FREE Standard Shipping on all orders, December 7th-18th! T's & C's Apply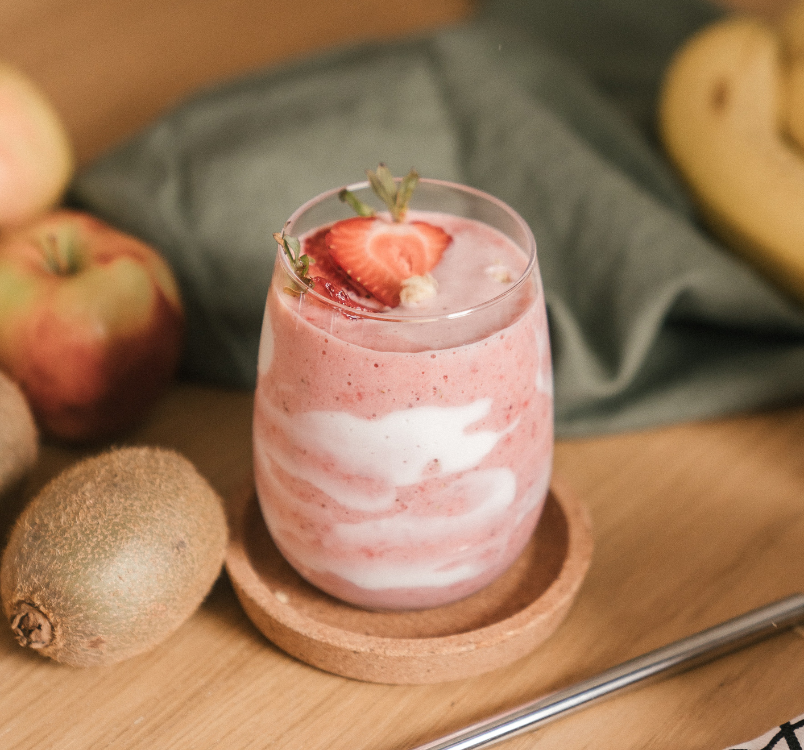 Healthy Strawberry Shortcake Super Smoothie
Vegan, Gluten Free, Sugar Free & Paleo Friendly. 
Description
The Beauty Blend is a super-blend of tonic herbs that work to nourish the body from the inside-out. Inspired by ancient Taoist herbal wisdom, the Beauty Blend brings vitality to skin, hair, nails and fascia. This recipe makes 1 nice tall, subtly sweet, creamy, dreamy, secretly healthy, strawberry smoothie that tastes like straight up dessert! 
Ingredients
Core Ingredients
Other Ingredients
1/4 cup coconut or Greek style Yogurt

3/4 cup unsweetened vanilla almond milk (or milk of choice)

1/2 cup frozen strawberries

1/2 cup of frozen cauliflower (I find pre-steamed then frozen works best)

1 Tablespoon of cashew butter

1 teaspoon of vanilla (or 4-6 drops of vanilla cream stevia - I like to use Sweet Leaf Stevia )

A pinch of ground cinnamon

A pinch of pink salt

1 teaspoon of maca - optional for hormone balance

1 scoop of Vital proteins unflavored collagen peptides optional for an extra boost of protein and gut healing goodness

1/4-1/2 cup of ice - more or less to desired consistency
Method
Step 1
Place all smoothie ingredients into your and process until smooth, creamy and well combined.
Step 2
Pour into a chilled glass or mason jar then top with coconut flakes if desired.
Next
#30DaysofJING Diary July 12-18
  July 12 Happy Monday! Today is my day in the office at IndyFringe, my other job. I literally need all the energy I can get for the day since I have an hour and a half commute to work. ...
Read more