Receive FREE Shipping when you spend over $75!
Now shipping to USA & Canada!
Peanut Butter Choc Fudge Banana Bread
We all love a good banana bread recipe, what better way that to get rid of those over ripe bananas! But have you ever tried banana bread which are laced with medicinal mushrooms?
Description
Mason's mushrooms is our gut and immune blend, crafted to nourish, tone and restore these organ systems of the body. 
This signature blend contains 8 of the worlds most medicinal mushrooms. Comprised of mycelial networks, medicinal mushrooms are nature's unifiers. In the body as in nature, the mushrooms in this blend help to unify the body's organ systems, helping to bring back its innate rhythm and flow.
and it's gluten free, dairy free, refined sugar free, vegan option, keto, paleo
Notes:
*  Keto / low carb lovin' friends and those of you who have trouble digesting bananas: soak / ferment your bananas in coconut water keifr or kombucha overnight and you should be go to go, read more about how/why it works here
* Vegan friends: sub flax/chia egg or your fave egg placers
Ingredients
Core Ingredients
Other Ingredients
2 over ripe bananas

3 eggs

1/4 cup peanut butter (or nut / seed butter of choice) + extra for swirling

1 tsp vanilla

1 tbs maple syrup

1/4 cup coconut flour

1/4 cup cacao

1/4 tsp cinnamon

1/2 tsp baking powder

1/4 tsp baking soda

2-4 tbs of roughly chopped dark chocolate (optional, but not really)
Method
Step 1
Pre-heat oven to 350/F/175'C.
Step 2
Grease/line a loaf pan and set aside.
Step 3
Place all ingredients into your food processor or blender and process until smooth and well combined. You could also just mash/stir in a bowl if you prefer
Step 4
Pour into your prepared loaf pan
Step 5
Swirl with 1 extra teaspoon of peanut butter
Step 6
Bake for 30-40 minutes until a tooth pick has just a few moist crumbs attached when inserted into the center.
Step 7
Bake for 30-40 minutes until a tooth pick has just a few moist crumbs attached when inserted into the center.
Featured in this recipe
A Healthy Stress Response
Digestive Health
Energy & Vitality
Bestseller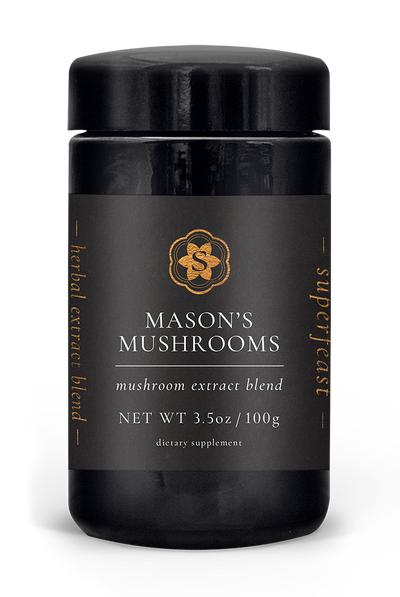 Antioxidant Defences
Beauty & Radiance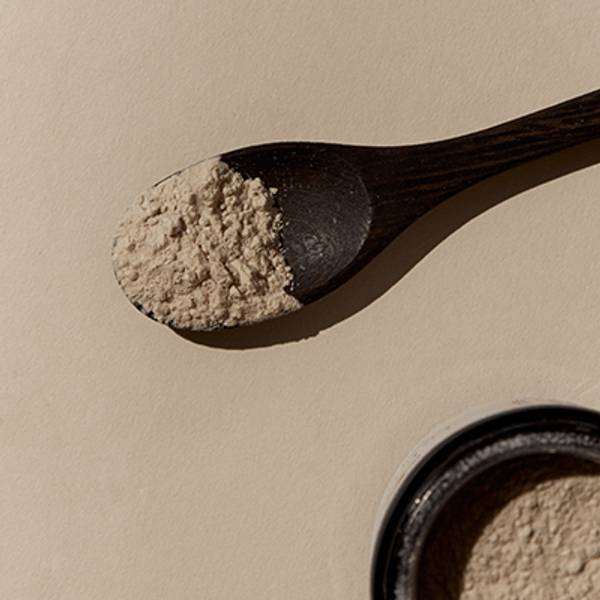 Next
Bangin' Berry Beauty Super Smoothie
A super-blend of beautifying herbs that nourish the body from the inside-out. Inspired by ancient Taoist herb-wisdom, the Beauty Blend brings vitality to skin, hair, nails and fascia. This epic recipe makes 1 nice tall, light, fresh, creamy, dreamy, deliciously,...
Read more